Understanding Triple Net Lease: Crucial Things Landlords & Tenants Must Know
The word triple net might sound jargon to many of you. People who are into commercial real estate will be familiar with this word. But for a common landlord and tenants, knowing the nitty-gritty of triple net lease is crucial to frame a wise agreement.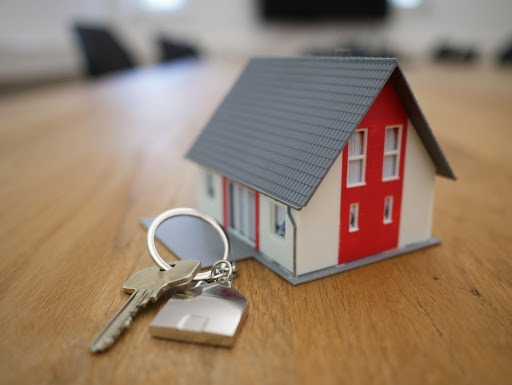 Triple net lease is a kind of lease framework. Unlike the common lease types, in the Triple Net lease structure, the tenants should pay some operational expenses associated with the property. It includes:
In this agreement, the landlord will not be in charge of any maintenance works or insurance payments. You have the complete authority to run the leased infrastructure.
Triple Net Lease Pros and Cons
When it comes to landlords and tenants, Triple net offers many benefits to both parties. But it has its own cons too that should be inspected and taken care of to avoid disputes and misconceptions. 
Understanding the commercial real estate in austin is necessary to invest in the profitable real estate platform. There are many vital real estate contractual foolproof that landlords and tenants need to understand to avoid mishaps and unnecessary expense. 
 Guaranteed benefits for landlords
The landlords who create a triple net lease agreement while renting commercial properties often find minimal responsibility when it comes to maintenance and other property-related expenses.
Fluctuation in real estate properties and taxes are often a burden for landlords while renting commercial properties. But with a triple net lease, landlords will become free of operational cost and frequent maintenance issues.
Landlords who are in foreign land can lease out their commercial property with a triple net lease structure. Low maintenance work and tenant interaction offer assured freedom for both landlords and tenants to function in their respective areas. So, absentee landlords can now easily lease out their property without third-party interference.
Through triple net agreements, the landlords invite tenants looking for long-term occupancy (minimum 10 years). This ensures that landlords will get a fixed amount as a passive income without worrying about the sudden vacancy. Hence, the steady flow of income is an advantage landlords get from the Triple Net Lease.
Immediate transfer of a commercial property is not a problem when both parties have signed a triple net lease agreement. The existing landlord can transfer the ownership of the commercial property to a new party without waiting for the existing lease to expire.
Possible risks for landlords
Though insurance payment, property tax, and maintenance charges are the responsibilities of the tenants, landlords still need to take account of legal costs and accounting costs.
Moreover, in the case of a private lease, landlords find it difficult to track the creditworthiness of tenants. Assessing the creditworthiness of a tenant is crucial to avoid going into bad debt.
But in long-term private tenancy, it is not easy for landlords to find such things before signing the contract. To overcome this challenge, you can seek help from a commercial property management service provider.
In a triple net lease agreement, your tenant has the sole authority over the property. In such cases, frequent inspection of the property is not easy for the landlords. Some tenants may leave the property without doing maintenance works and reporting defects. This further leads to disputes and over expense for landlords. Hence, it is always wise to frame a clause that allows landlords to perform regular or quarterly inspections of the property.
One of the main challenges landlords face in the triple net lease is that they cannot increase the rent amount after signing a triple net lease. When the real estate price surges up in your locality, the fixed rent amount can't be changed or renewed till the current lease expires.
Guaranteed benefits for tenants 
Compared to the traditional rental agreement, in the triple net lease, the rent amount is quite low and affordable. Moreover, the tenant has complete authority over the property. In a nutshell, tenant representation is a vital element in a triple net lease.
When it comes to maintenance work, tenants don't need to wait for the landlords to perform an action. If it is urgent, tenants can take immediate action without waiting for permission.
Fixed rent rate is another crucial benefit tenants get from the triple net lease. The landlords cannot increase the rent rate till the tenancy agreement expires. Hence, tenants will be able to complete the course of the contract without the fear of a rent increase.
Increased transparency is a guaranteed benefit. Since the tenant manages every operational expense, he or she might be able to better optimize these expenses. By monitoring the expenses, the tenants will be able to decrease the operational costs.

Possible risks for tenants
Tenants have complete authority over the commercial property. But when it comes to maintenance, it can become over expensive depending upon the infrastructural condition. Hence there is a need to check the quality of construction and facilities to avoid unwanted expense.
Tenants will be accountable to pay the tax liabilities in a triple net lease. Unexpected tax liabilities will increase the operational cost along with the fixed rent. Hence, the triple net lease can go wrong if tenants fail to inspect the agreement and physical structure of the commercial property they rent.
GW Partners will lead your way
Understanding the commercial real estate in austin is crucial to carry out smooth acquisition and disposition of properties. The assistance of a seasoned commercial real estate firm is necessary for property management, client account management, maintenance, and project leasing.
GW Partners guide you in the entire process to bring value to the real estate investment. Reach us to know more about commercial real estate services.