Real Estate Investment Strategies You Need to Know in 2021
Investing in commercial real estate in Austin is an exciting venture for every single investor. The feel of owning commercial properties or annual dividends from REITs is surreal. Though there is a ton of money to be made in real estate, not everyone makes it.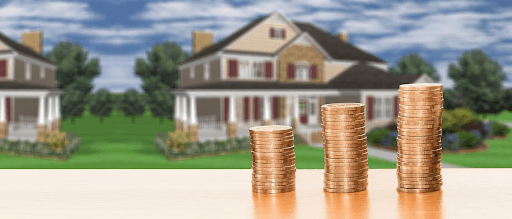 Reasons why everyone can not make money by investing in real estate
There is no single reason behind investors losing money in this vast market. But, certain reasons are pretty common in this arena. Rather than theoretical reasoning, let us look at scenarios that precede and guarantee failure.
"Siri, which are the best places for real estate investment?"
Oh okay, noted and invested.
Unfortunately, this is a fairly common sight amongst investors. And if you think this mistake is only committed by new investors, you are wrong. Irrespective of experience, many investors are guilty of investing in real estate based on internet results.
Similar to the above, the internet has allowed for large-scale personal branding. Many personalities have grown into influential figures and their investments are the next day's headlines. Again, many investors fall into this trap of blindly following these personalities.
Whilst the individual books his/her profits behind the screen, the retail investors are left with liabilities.
I lost 10$ on my 10000$ property
The figures are bound to vary but the majority of the investors are fearful of their investments. This scenario is common amongst REIT investors. Small dips, corrections are regular occurrences in the real estate market.
Anxiety selling of these funds is the worst endings an investor can face.
Timing the market is my forte
For a couple of years, commercial real estate in Austin has been booming. Even then, several investors have incurred significant losses trying to time the market. How does this happen?
The highs of a seller market entice individual investors and lure them into buying. An acquisition and disposition strategy is difficult as they have bought the property at a higher valuation. To make amends, investors try to time the market and sell the properties.
Hiring a real estate agent? No, it is just a waste of money
The intricacies of commercial property management are mind-boggling. Few clauses in a legal contract have the potential to derail your investment if neglected. From negotiating to supervising the paperwork, a real estate lawyer is a must. Also, if you are buying a property for the first time, one of the most important steps is to hire a professional realtor.
All these scenarios reflect a major flaw — Lack of strategic investment. Most investors fail due to poor investment strategy or the lack of one. If you are eyeing real estate investment, following a vetted strategy must be your priority.
To make this easier, here are our four effective strategies for real estate investment.
A relatively short-term strategy in the real estate market is to fix and flip properties. This runs on a basic rule of acquisition and disposition of commercial properties.
This strategy requires a substantial understanding of the market and its external factors. One needs to value the property, identify undervalued properties to kickstart this strategy. Then, invest in repairs and revamps to enhance the property's value.
Moving on, he/she needs to sell it quickly for profits. Although this sounds simple, this strategy has a couple of downsides.
A lot of time and effort is required to make this strategy worthwhile.
If you cannot find a buyer, mortgage piles on and hurts your finances.
Not for beginners as it requires an in-depth understanding of the market.
The land is limited, hence appreciation is imperative. This is the basic principle on which this strategy revolves. Appreciation in real estate is due to a growing demand for the same amount of land.
Commercial real estate in Austin works the best for this strategy. Arguably the most important fact about this strategy is that it works over the long-term. Holding properties for a short period and selling it never helps one realize the true value.
Identify an undervalued property in Austin and invest in it. Rent or lease it out to ensure there is a constant flow of income. While the value appreciates, you always hold equity to book profits off.
This strategy is ideal for beginner investors to build a stable portfolio.
Remember the first headache of investing in real estate — Lack of capital. Real Estate Investment Trusts are the cure for this. Similar to mutual funds, REITs are managed by investment professionals. The pool in capitals of different investors and invest in real estate properties.
Commercial property management is an integral part of REITs. They manage the daily operations of the properties with utmost care.
Also, REITs are bound to pay regular dividends to their investors. With tax benefits attached, dividend payouts are consistent. The unique facet of REITs is that they are the only strategy for real estate that assures liquidity. Since they are transferable and exchange-traded, REITs are liquid.
An added advantage of investing in REITs is that it does not require market knowledge. REITs are the best strategy for passive investors who do not wish to pool in efforts.
The king of long-term investments in real estate — BRRRR.
Buy | Rehab | Rent | Refinance | Repeat.
It starts with identifying undervalued properties and purchasing them. Now, investing in a bit of rehab and revamping the property to extrinsically enhance its value. Moving on, rent or lease the property out to a growing renters population.
Now, the rents need to be pooled for further repurposing. Once the rent accumulates to a substantial figure, you repeat the first step. Again, identify undervalued properties and invest in them. Repeat the steps efficiently and you would own a real estate empire.
The tough part of the BRRRR strategy is leveraging available resources. From negotiating deals to finding tenants, the operational costs are omnipresent.
Parting Words:
The above 4 tried and tested strategies await your efforts. Still unsure? Consult GW Partners in Texas the full-service commercial property management company before you make the first move investing in real estate.