How to Market a Commercial Property for Lease: Essential Marketing Tools Leasing Firm needs to provide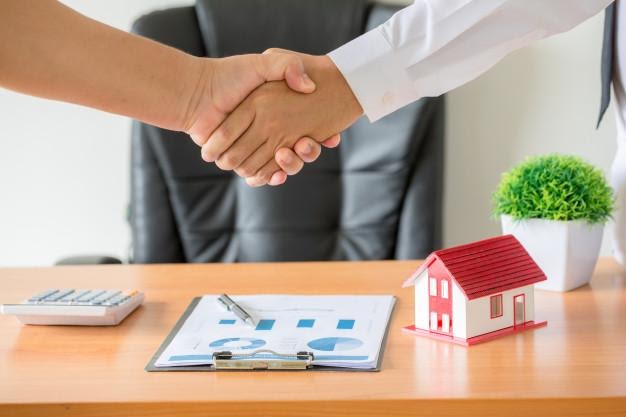 So, your client has invested in a commercial property and wants you to help him lease it out to earn from it. And to do that, you need to have an effective marketing plan in place, right?
Perhaps you already have one, but know that a plan alone is not effective unless you have the right marketing tools with you. Haven't thought about marketing yet? In this article, we have outlined some essential tools for marketing commercial properties.
Must Haves:
1. Marketing flyer:
A standard marketing flyer is a 'must have' marketing tool to help people know that you're leasing out commercial property. A flyer is single pager marketing collateral that contains vital selling points about the property you want to lease out. Use your company's standard brand design as a template. Your marketing flyer should represent the property that you want to lease out and should have all the essential information about it. Make sure it is present both as a downloadable soft copy and a printed hard copy that could be distributed among tenants. Other things to include in marketing flyers are:
High-quality images that represent the property from different angles.
Location is the next important aspect of any property. So, include the location map in the flyer. Is it close to a nearby landmark? Then highlight it.
Mention all the amenities one can enjoy when they lease the property. Don't hesitate to mention nearby attractions or facilities that one can easily access from the property.
Suppose someone wants to know more about the property, they should know where to contact. So, a marketing flyer must have valid contact details of the concerned person.
If space permits, include rental details, parking facilities, floor plans, etc., in the flyer.
Pro tip: High-quality pictures are a must for a good marketing flyer. If you do not have access to photographs, consider asking your client for hiring a professional photographer to do a photo shoot of the property. Remember shabby photographs can easily turn down prospects from further pursuing the property.
2. Property listing page:
The property you want to lease out might be awesome. But it is important that people know it exist. In other words, it must be found by prospects who would want to lease it. So, make it searchable. Put it up on leasing firm's website. That's a sure shot way for your properties to be found. The listing page should have a downloadable version of the marketing flyer that one can download and refer at any time. Property listing pages are a great way to engage with the audience. Instead of just adding the content of the marketing flyer, consider adding a virtual tour video of the property or a contact form on the page.
Pro tip: Make the page as interactive as you can to pique interests.
3. Put a leasing sign:
Although we are dwelling in a digital age and everything we do is digital, but we can't forget the importance of traditional marketing. And there is no harm in complementing your digital marketing with traditional marketing methods. For example, putting up a leasing sign in your commercial properties is the best way to let the world know that your property is up for leasing. Keep the design minimal. Use only specific information in bold and big letters so that one can quickly note it down while driving or walking by the property site.
Pro tip: Don't forget to include contact information in the sign board. Ensure the details are correctly printed.
4. Consider an email campaign:
An email campaign is another effective way for brand recall. An email campaign is a series of emails that you schedule for your target audience. Make your emails as interesting as possible. Include high definition photos, key features of the properties, and contact information.
Pro tip: Remember, your target audience may receive lots of email campaigns from commercial properties. So, make it interesting and different. An interesting subject line will help them click through the email.
Good to have:
Social media promotion:
With half the population being on social media, you cannot miss leveraging social media for marketing your commercial properties. Talk about your properties through stunning visuals on Instagram, or take the audience on a virtual tour of the property through Facebook Live. Host Ask Me Anything sessions to interact with your audience and answer all the questions they might have regarding project leasing. The best thing about social media is it is free to use. Try out things for free before you invest in sponsored posts to give extra boosts to your marketing efforts.
Read:Why Hiring A Commercial Project Leasing Broker Beneficial.
Things to remember:
Before you start with marketing campaigns, review the financial stand of your client, and analyse what kind of marketing support would work best for their requirements. Once you know the requirement and the budget, you can design your marketing tools accordingly.
It is always a good idea to hire a marketing firm for a complete marketing campaign.
There are different marketing tools. Know the options well to understand which one works better for you.
Are you looking for Commercial Real Estate In Austin to help you lease your commercial properties? 
GW Partners is a full-service real estate firm serving in and around Texas. They have years of reputation for offering excellent services over the years. Reach out if you need a real estate firm to lease out your property.