Benefits of Hiring a full service Realtor to Fill a Rental Vacancy
Are you a property owner? Are you enjoying a smooth and steady income on your property investment? Of course, a property owner generally earns a smooth and good income without any hard work. Owing a property is very beneficial when you have great tenants and maintenance and other issues are taken care amicably. But the problem arises when there is a tenant turn over. Finding the right tenant to fill your vacant property requires a lot of time, work and commitment. 
Profitable investment properties can quickly turn into a liability if the flow of rental income stops rolling. So how can a landlord ease the process of finding a tenant and have an evergreen income on their investment?  
The answer is simple. All you need to do is hire a reliable full service commercial real estate firm like GW Partners, who will handle all formalities of leasing. And will work hard to make your investment more profitable.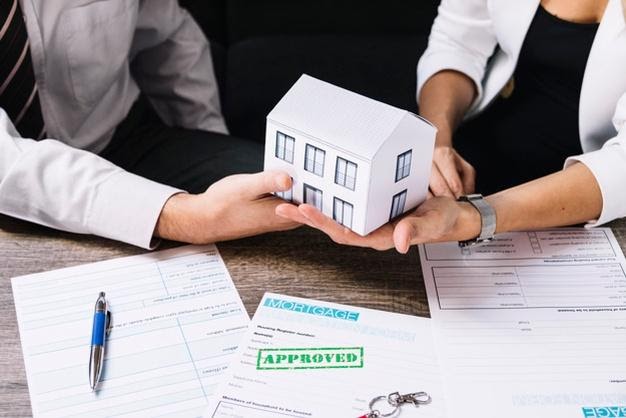 Are you worried about the cost incurred for hiring a realtor? Below we have compiled a list of reasons on why hiring commercial real estate for rent is worth the money spent?
1. Saving on your precious time:
The entire process of filling a rental is tedious and time-consuming. It involves long communications with prospective buyers, scheduling appointments for property viewing. All this is a repeated process until the prospect turns into a tenant. And you need to remove time from your busy schedule which may sometime affect your work. But you can relieve yourself from this responsibility by hiring real estate companies.
The real estate firm will free you from all the above responsibilities. Moreover, if a prospective buyer does not turn up for property viewing on the given time, the agents time is wasted and not yours.
2. Promoting your rental through good resources:
Advertising your rental requires experience, efficiency and access to marketing outlets.
A real estate firm is efficient in creating ads to promote your property through online advertising portals.
Realtors have an access to Multiple Listing Service, through which they can interact with other agent to find you a right tenant. Additionally, they have a huge database of prospective buyers to whom they can send details of your property.
3. Getting quick and good value for your property:
Property owners often try to cut down on the cost of hiring a realtor and shoulder the responsibility of finding a tenant. But since the process is time-consuming you may take months to find a tenant for your vacant rental and thus loose on your monthly revenue. A real estate agent is in the best position to find a potential tenant, even before your current tenant vacates it. And so there is no loss in your monthly revenue.
Additionally, a realtor will have accurate knowledge about the market price in your area. They will evaluate your property according to its size and amenities available after comparing it with other rentals.
Thus property is priced according to its worth which will help you to get the best possible rent. Also the possibility of the property being vacant for a long period due to overpricing is ruled out.
4. No tension of fraudulent tenants:
Many a time property owners might end up renting their property to fraudulent tenants. This is due to lack of time and efficiency in doing a back ground check on the tenants. Real estate companies generally have subscriptions for tenant screening services. They make a thorough check of the information and details provided by the tenants. This ensures that your property rests with reliable and qualified clients
5. Avoiding tedious paperwork:
Drafting a lease agreement is a mundane process and involves a lot of paperwork. You will have to pay the lawyer for doing the needful if you are not familiar with the drafting. Real estate agents are efficient in drafting the basic lease agreement. They are well aware of property rules and regulation, federal and state laws and landlord rights. They take proper care to include basic and necessary clauses such as,
Duration, 
Monthly rental amount, 
Date of paying monthly rental, 
Security deposits to be paid in advance 
Parts of property entitled to be used by the tenant.
6. Save on unnecessary cost and issues:
A real estate agent is generally paid up to 8 % of the yearly rent or amount equivalent to one month's rent. This commission is paid only when tenants fill the vacancy. You need not pay for any other expenses incurred by the agent such as travelling cost for repeated viewing of the property, which otherwise would have been borne by you in case you had not hired an agent.
Some real estate agents act as a liaison between the tenant and the owner. They deal with issues like late rental payment and damaged property. They also relieve you from burdens of commercial property maintenance and even handle payment of various bills. Thus you avoid wasting your time and money.
Conclusion
The above points justify the fact that hiring a commercial real estate for rent is the best option for commercial property owners to relax and earn a steady flow of income.
At GW Partners we are always willing to go an extra mile to ensure that both the owners and tenants are satisfied with their rental situation. Our leasing campaigns are designed for giving maximum exposure to your property.
Feel free to contact us for all your real estate requirements.